Analyzer Description
Configuration:

FID, FID, 1-valve, 4-capillary columns, deans switch

Sample type:

Mixed butane/butylenes
Butanes
Water
Combination of sample types by static mixer

Compounds Separated:

Methane, ethane, ethylene, propane, propylene, isobutane, butane, trans-2-butene, 1-butene, isobutylene, cis-2-butene, isopentane, n-pentane, 1,3-butandiene
Isopropanol, tert-butanol, 2-butanol, 1-butanol

Lower detection limits:

20 ppm

Methods met:

Wasson-ECE W3583
Typical Chromatogram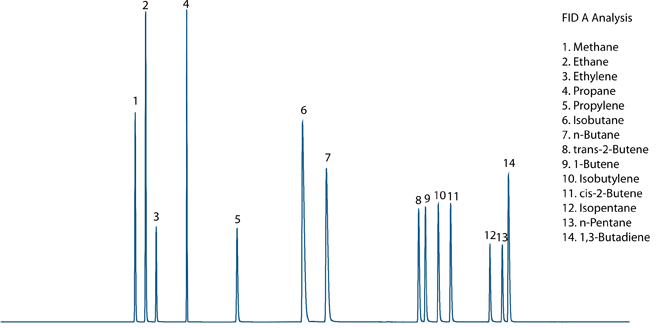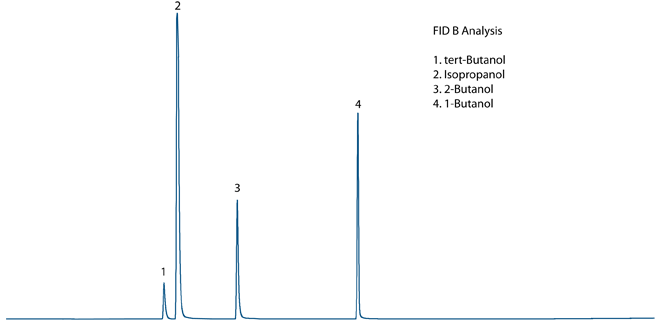 Key Features and Benefits
Can be configured as an online process instrument for analysis of multiple streams.
Online process instrument is constructed for safe automated operation in a Class 1, Division 2, Groups C & D areas.
Analyzer can be configured as a stand alone unit using liquid sampling valves or auto-injection for liquid sample introduction.